Simulacre (Horizontal, Vertical, Dot)

Urushi (Natural lacquer), Paper

2017

Various Size






Through my previous work, '21g' project, I have produced various design objects such as furniture with aesthetic and beauty, using the skilled lacquer method and structure making.

I wanted to create a simplified shape that could express the advantages of paper, minimalism, and geometry, using paper, which is the basic material. In the 21g series, the various types of tableware and ceramics represented in different cultures around the world were refined into a universal shape, and the "Form follows the function" was based on the basis, but the Simulacre series expressed an incomplete combination of the different types of ceramics that have been researched.

The Simulacre series shows the structural potential of lacquer paper to produce large objects. The three Art Furniture series, which represent points, lines, and faces, are made into usable furniture with aesthetic priorities.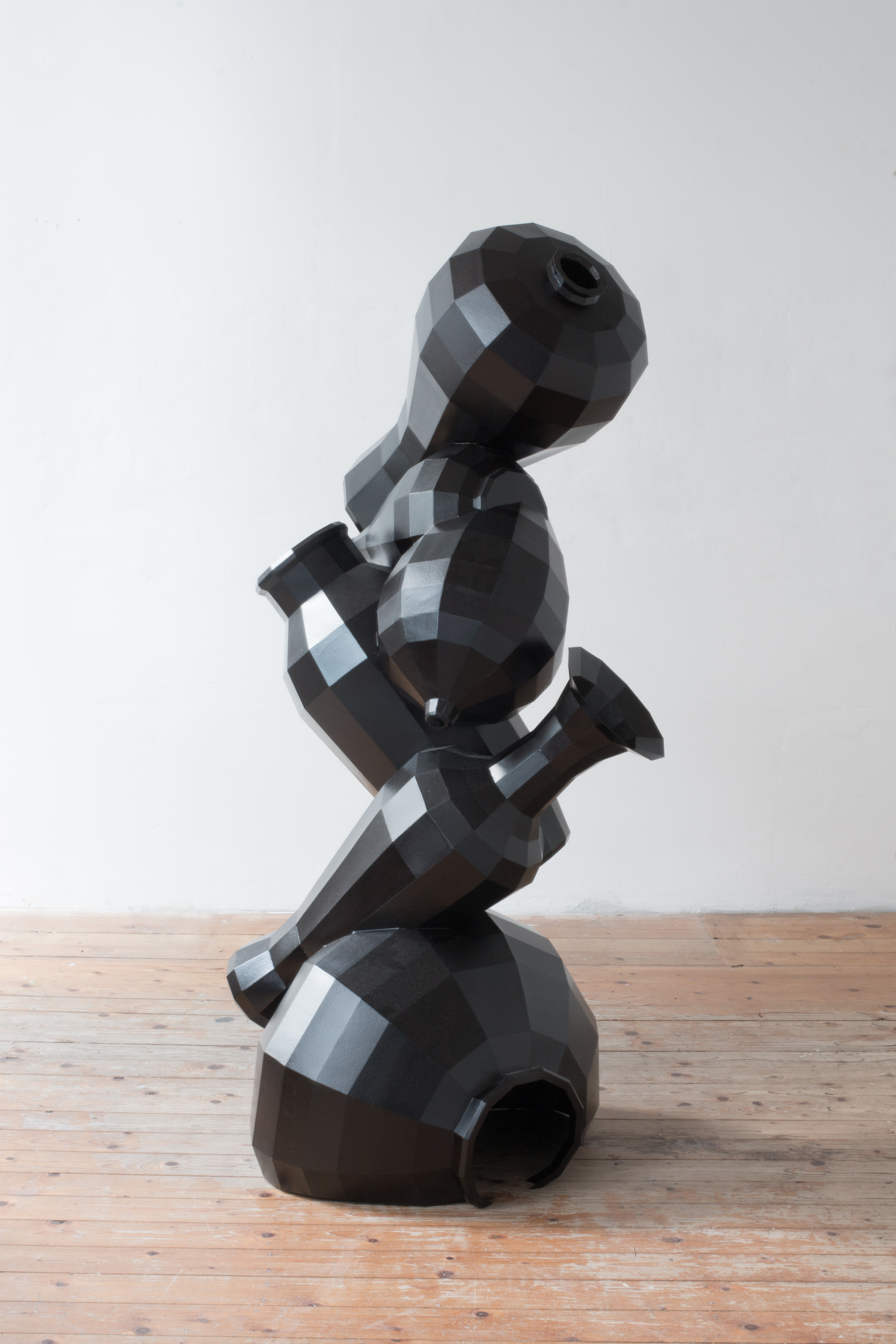 Simulacre (Vertical)
Urushi (Natural lacquer), Paper
2017
850 (W) X 900 (L) X 1600 (H)

Limited Edition of 4 + 1 AP


Simulacre_Horizontal

Urushi (Natural lacquer), Paper, Plexigalss
2017
1200 (W) X 450 (L) X 400 (H)

Limited Edition of 6 + 2 AP







Simulacre_Dot

Urushi (Natural lacquer), Paper, Plexigalss
2017
450 (W) X 450 (L) X 400 (H)

Limited Edition of 6 + 2 AP







Simulacre_Dot(RED)

Urushi (Natural lacquer), Paper, Plexigalss
2017
450 (W) X 450 (L) X 400 (H)

Limited Edition of 3 + 1 AP